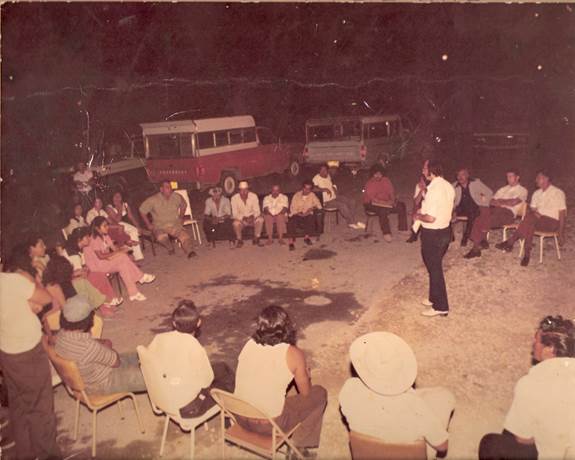 Centro Campesino was formed by community leaders in 1972 as a farmworker advocacy organization in response to the deplorable living conditions of farmworkers and other low-income families in South Florida.
Since then, Centro Campesino has constructed over 500 single family homes for low income families, 130 affordable rental units, and rehabilitated more than 6,000 homes for rural low-income families in eleven Florida counties, guided over 3,000 families though the homeownership process, provided job training and job placement to more than 1,000 youth and farmworker adults in non-agricultural jobs.
Over the years, Centro Campesino has developed and strengthen the skill sets and confidence of new homeowners, youth and community residents, so that they may build assets/wealth, advance their education, and actively participate in the American dream.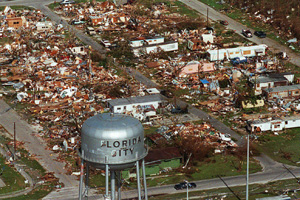 Since 2008, Centro has assisted over 2,000 distressed homeowners facing South Florida's foreclosure crisis. In the aftermath of Hurricane Andrew (which devastated South Florida in 1992), then during the 2004 hurricane season, Centro Campesino was instrumental in developing and implementing hurricane relief and recovery efforts. Since the hurricane devastation in 2004, Centro Campesino has repaired and/or replaced over 150 damaged homes.
Centro Campesino's certified counseling program guides potential homeowners though the homeownership process, including "First Time Homebuyer" workshops, pre-purchase education, access to down payment assistance, and assists distressed homeowners facing foreclosure to re-negotiate their home loans.
Centro Campesino constructed and manages the Biscayne 31 unit complex for low-income senior citizens in Florida City (a HUD 202 development), Palm Villas, a two-location 91 unit apartment complex for low-income families in Homestead.  In 2015, constructed ten single family homes for affordable rental opportunities to larger families in Florida City.
In its first year of operation, Centro Campesino's "OPEN DOORS" Vocational Program has provided more than 107 adults with vocational counseling, 10 with portable skill certification, and job placement for over 67 unemployed adults in fulltime positions.
After Hurricane Andrew, Centro Campesino began offering recreational services to farmworker children. These services have evolved into what is now our nationally recognized 21st Century Community Learning Center funded by 21st Century initiative, serving over 160 children daily.  With its two education facilities that include academic support, infused with Science, Technology, Engineering, and Math (STEM), and social development activities in an afterschool and summer camp format.

As Florida's immigrant population continues to grow rapidly, Centro Campesino continues to build capacity to offer bicultural and bilingual services to low to moderate income working families throughout Central and South Florida.
Today, Centro Campesino's lines of business are Housing Development, Homeownership Solutions, Property Management, Education and Workforce Development, Community Revitalization and Leadership Development in Central and South Florida.