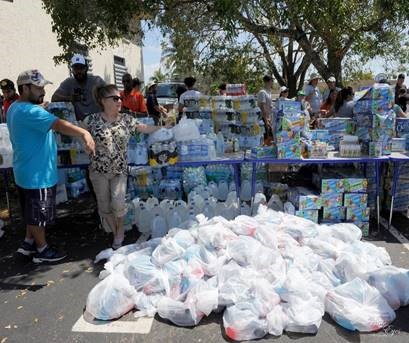 After Hurricane Irma, Centro Campesino "Call to Action" resulted in our staff and over 100 volunteers, and many support agencies providing ice, water, and food and serving over 13,500 people with some level of support.  Centro Campesino's mobilization of volunteers provided some level of comfort to a community in dire need, even while our staff and many volunteers did not have power at their homes. This "work of angels" was implemented at Centro Campesino's Florida City office, and in neighborhoods in Homestead, Florida City, Key Largo and Immokalee (Collier county).
In August 2018, Centro Campesino launched its Hurricane Irma Disaster Case Management (DCM) initiative, upon securing a FEMA subcontract from Compass82 a nonprofit that specializes in navigating disaster recovery resources.
Centro Campesino, DCM initiative offers emergency disaster assistance and long-term recovery efforts to low to moderate income families in Miami Dade and Monroe County (Florida Keys) of South Florida. We provide case management services, emergency financial assistance, disaster home repairs and disaster relief distribution.  We are working together with federal, state, and local authorities, faith-based organizations, community-based organizations, volunteer organizations, and disaster response organizations to provide assistant, training, and education.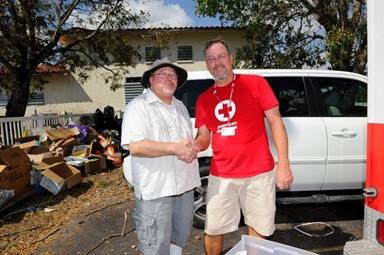 Disaster Recovery can be difficult.  We can help!
Were you affected by Hurricane Irma?

Your home has a blue tarp and in need of repairs?

Are you finding it hard to get back to normal?

Are you having trouble determining next steps?

You need help navigating available resources?
Call 305-859-IRMA (4762) for Disaster Case Management Services.