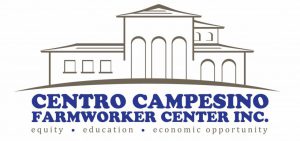 Job Openings:
Director of  Resource Development and Communications
The Director of Development and Communications will be responsible for the development of Centro Campesino's fund development and marketing/communication strategy that will ultimately advance the organization's position with funders and other relevant constituencies. The individual will lead the organization in the building and strengthening of relationships with donors and donor prospects to increase private financial support for Centro Campesino. The Director of Development and Communications will be responsible for developing and implementing a communications strategy that drives development objectives, makes Centro Campesino's brand more visible and positions the organization strategically with relevant audiences. The Director is expected to provide strong leadership as a member of the senior management team and bring credibility, passion and commitment to Centro's mission. The Director's role will be strategic and hands on. This position reports to the Executive Director and works closely with the Board of Director's Fundraising Committee. Click here for complete details.
Accountant/Senior Bookkeeper
The Accountant/Senior Bookkeeper is mainly responsible for general non-profit accounting, monthly closing and reimbursements request to funder, as well as analytical reporting. The individual will perform multiple general accounting functions as required in compliance with US GAAP and prepare a variety of analytical reports. The individual will also work with Finance/Accounting members and other departments to support day to day transactions. The individual holding the position reports to the Chief Financial Officer on all phases of accounting work.  Click here for complete details.